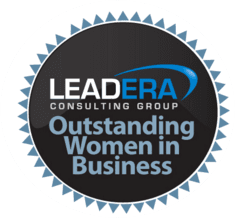 Our Outstanding Women in Business Program was started out of a genuine amazement we had for the accomplishments, commitments, and super-human feats of time-management that many of the female executives we met with on a daily basis exhibited in their work, family, home and community.    Recipients of the Award are women who are good at what they do, are usually at a point in their career where they hold positions in Senior Leadership, and are recognized as leaders both internally and outside their organization.  They also have dynamic personal commitments; for women, this sometimes means managing a family of many shapes and sizes, alongside their work demands. They're also active contributors to their community, charities, or other passions to which they commit their time.  If you would like to nominate someone to receive this award please contact us!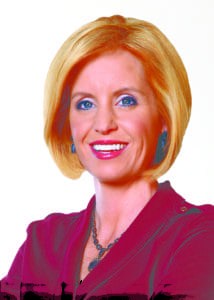 Leadera Consulting Group is proud to announce Amy Davis as the Outstanding Woman in Business for Fall 2017.
Amy is a Consumer Investigative Reporter at KPRC, where she has worked for the past 12 years.  At KPRC her role consists of being a watch dog, problem solver and investigator. She enjoys helping people and making her viewers smile first thing in the morning with her more lighthearted pieces.
Amy earned her degree at The University of Houston and started as an intern at KPRC during her junior year of college. She began reporting on air at KJAC in Beaumont, then moved to WLOS in Ashville, NC to WOAI in San Antonio before returning to KPRC as an investigative reporter in 2005.
Amy is committed to several organizations that contribute to the community in the Houston area. She supports the Girl Scouts of San Jacinto Council, where she participates in their largest fundraiser each year. She also emcees a fundraising gala for The Crossroads School, which is a Houston school for children with learning differences. She speaks regularly at groups in Houston from local Hadassah chapters to trade groups sharing consumer news and tips on protecting yourself from scams.
Amy took a moment to answer a few questions about herself for us:
What about your work are you most proud of?
I am most proud that I am able to help people, sometimes it means a bad business owner is arrested for scamming customers. It could be as simple as helping someone get a refund they're due.
Tell us about your family.
My husband is also an investigative reporter at KPRC. We have three adorable, silly children ages 2, 3 and 6-years-old.
What is your commitment or stand?
Always be honest.
What advice do you give female professionals who aspire to be leaders, especially inside a male-driven industry?
I am the only female investigative reporter on our 5 member investigative team. I do feel that I sometimes have to work harder and smarter than my male counterparts. Being a woman and a mother helps me relate more to most people that are the center of my stories. I tell young female interns to be themselves. No one can do you better than yourself. Work hard. Don't make promises you can't keep. Be willing to admit when you're wrong.