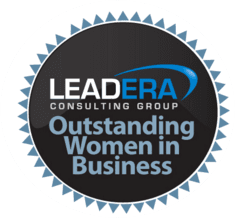 Our Outstanding Women in Business Program was started out of a genuine amazement we had for the accomplishments, commitments, and super-human feats of time-management that many of the female executives we met with on a daily basis exhibited in their work, family, home and community.    Recipients of the Award are women who are good at what they do, are usually at a point in their career where they hold positions in Senior Leadership, and are recognized as leaders both internally and outside their organization.  They also have dynamic personal commitments; for women, this sometimes means managing a family of many shapes and sizes, alongside their work demands. They're also active contributors to their community, charities, or other passions to which they commit their time.  If you would like to nominate someone to receive this award please contact us!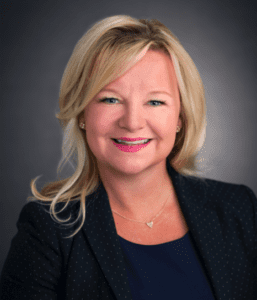 Leadera Consulting Group is proud to announce Angie Murray as the Outstanding Woman in Business for Spring 2018.
Angie is the Vice President of Technical Services at Enterprise Products, where she has worked for the past 6 years. At Enterprise, she is responsible for 450 engineers that support Projects and Operations, working to provide technical support and expertise to support the overall needs of the company.
Angie earned her Bachelor of Science degree in Chemical Engineering from the University of Texas. She began her career at Fluor Corporation as a Process Engineer. As her career progressed, she held positions throughout various departments including business development, procurement and project management. She then moved to the Operator side of the business, working as a Project Manager for Enterprise Products before advancing into the Capital Projects Department, then transitioning to her current department of Technical Services.
Angie is committed to volunteering, organizing, and leading activities to support others. She engages herself and her children in activities that benefit underprivileged children. Angie also hosts events that organize parents and children to collect, sort and deliver much needed items and care packages to families in need. This fulfills her personal desire to help, and teaches her children the importance of serving others.
Angie took a moment to answer a few questions about herself for us:
What about your work are you most proud of?
I get the most pride from my work when I see our less experienced employees develop into strong, capable and successful engineers.  Supporting their careers by providing the right experiences, opportunities, training and leadership is the most rewarding part of my work.
Tell us about your family.
I am incredibly blessed to have a wonderful family that includes my husband, Marshall, who is an amazing husband, father and attorney, and our four sweet children.  My husband and I had four children in five short years and we love the energy and joy they bring to our home.  Our oldest two children are 11 and 9 year old girls and our younger two children are 7 and 5 year old boys.  We enjoy spending time together and attending the children's school and sport activities.
What is your commitment or stand?
Excellence, kindness and trustworthiness in everything I do.
What advice do you give female professionals who aspire to be leaders?
The advice I give female professionals who aspire to be leaders is: