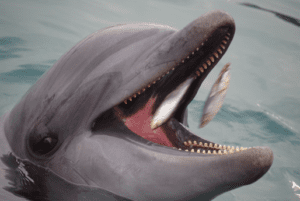 As leaders it is our job to deliver value and make a difference in those things that matter. This requires focusing our time and energy on the things that will really move the dial forward. Equally important, is that we don't spend time on things that don't make a difference and don't really matter. This can be a challenge because most of the things that come at us in a day come at us with an apparent level of importance indicating that they get dealt with immediately. However, my experience is that not all things that come to our attention deserve our time because working on them to resolve them will not make any real difference. Successful leaders have honed the ability to discern which things are going to make an impact and which things are comparatively trivial and in some cases irrelevant.
A few years back I was in a meeting with the president of a company and her leadership team; we were working on designing a program to provide leadership development training for several levels of people just below the leadership team ~ their directors and managers. There was a decision to be made in which we could go one of two ways. They could have our firm provide the training as a combination of managers and directors in a group, or we could separate the directors from the managers so that the directors received one level of training (slightly more advanced), and managers would participate in a more basic program. Virtually all of the people in the room except for the president thought the two groups should be isolated and trained separately while keeping their titles distinct. The president disagreed saying, "Separating them will make no difference. They should all receive the same training and it will work just fine". She viewed it as an opportunity for them to interact and relate and she considered that a positive.  However, they didn't come to a decision at that meeting as they were at a bit of a stalemate. I agreed to see if I could get it resolved offline within the week by having conversations with the individual stakeholders. I discussed it with almost all of the key leaders who were in the room and they all held the position that the two trainings should be kept separate. When I went back to the president and told her that they felt pretty strongly about it, she smiled and said, "Then let them have it; they get to win this one". She smiled and said, "They're wrong, but I'm not taking that one on." I was surprised by her response because I knew she felt pretty strongly about her thinking ~ I asked, "Just like that, huh?" She said, "Look, we get into these 'little battles' pretty regularly. This one isn't worth fighting. Sometimes it's best to let them win in a scuffle like this because it ultimately makes no difference. I choose my battles wisely and when I need to win the battle, I want to make sure it's one worth fighting for. This one is not worth it, so this one is a free fish.* And it costs me nothing. Because ultimately the point is to get everyone trained, which as leaders will happen either way."
*The reference about a free fish comes from the training of dolphins. They are very smart mammals, probably the most intelligent next to humans. They learn very quickly because they are rewarded with a fish when they do tricks. But dolphin trainers have an additional technique they call a "free fish". Every so often for no reason at all they throw the dolphin a fish. The dolphins know that and pay close attention to the trainer at all times in the hopes they might get a spontaneous "free fish".
In this situation the president of the company gave her team a "free fish". They wanted to win the debate and she let them. This demonstrated to me that she was using her wisdom to determine where she was going to invest her time and energy. As leaders we are required to invest our time in a great many things and most of it isn't leading per se. I have seen the "free fish" technique work brilliantly with teams in negotiations and even at home. Try it out and see how it works.
Kevin Cullen is President of Leadera Consulting Group, specializing in producing breakthrough business results. If you want more on this conversation or the firm, contact us at Leadera Consulting Group.
Kevin Cullen: kcullen@leaderacg.com, cc: sperez@leaderacg.com
Read More